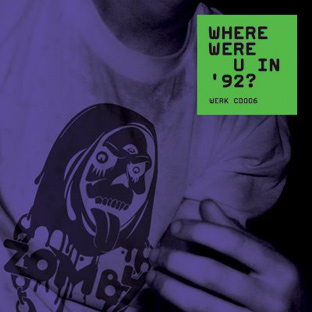 Skream Stella Session 19/8/09

Possibly the one combination of producers I have been waiting so long for, Skream remixing Zomby. Sticking to the original a lot, Skream adds a deeper bassline, and mashes up the vocals more so than usual. Definitely worth a listen, even if you've heard it already.
Catch this and the new nero refix of Deadmau5's classic 'Ghosts N Stuff' on Skream's latest Stella Sessin for Rinse FM in the link above.
Tracklist

Fever Ray - Seven (Martyn Remix)
Zomby - Little Miss Naughty
Bat For Lashes - Pearl's Dream (Skreamix)
Chew Lips - Salt Air (Plastician Remix)
Breakage - Together (Newham General's Hard Vocal Mix)
Skream & Silkie - Untitled
dBridge - City of Lonely
Instra:Mental - Watching You Feat. dBridge
Skream - Back From The Zoo
Spectrasoul - Melodies


Kito Exclusive Mix: (36:02)

Vaccine - Fever (Kito Remix)
Kito - ?
Kito - Don't Wanna Lose You
Kito - ?
Kito - LFO Feat. Reija Lee
? - ?
Kito - On The Floor
dBridge - Lower Ohm
The Dead Weathers - Cut Like A Buffalo (Skreamix)
The Nextmen Feat Ms. Dynamite & Andy Cato - The Lion's Den (Truth Remix)
? - ?
Parma-Violets - Skittles
? - Someone?
? - ?
? - ?
? - ?
? - ?
Kito - Cold
Basement Jaxx - Raindrops (Joker Remix)
Skream - Field of Emotions
2000F & J Kamata - Something or Nothing Refix


Joker & Tempa T - The Next Re-Up
Mr. Lager Feat Alys Blaze - Tell Me (Distance Remix)
Joker - City Hopper
Major Lazer - Hold The Line (Skreamix)
Skream - Burnin' Up
Zomby - Float (Skreamix)
Emalkay - Battle Suit
Emalkay - When I Look At You
Deadmau5 - Ghosts N Stuff (Nero Remix)
Noah D - Seeerious
Zomby - Digi-Orchid
Kryptic Minds - The Weeping
D1 - Just Business
Instra:Mental - Tramma
Kulture - Much Desire
Skream - Metal Mouth VIP
dBridge - The Dim Light
Silkie - Purple Love
LD - Fibre Optic
Silkie - Test
Geeneus Feat. Ms. Dynamite - Get Low
12th Planet - 68
Von D & Riskotheque - Like A Bird
Skream - Back From The Zoo